Rachel McAdams Walks Her First Red Carpet Since Giving Birth
Rachel McAdams made a welcome return to the red carpet Tuesday.
In her first public appearance since giving birth to a baby this year, the 39-year-old actress premiered her new film, Disobedience, during the 2018 Tribeca Film Festival in New York City. McAdams looked stylish in a Giambattista Valli dress from the Spring/Summer 2018 RTW line.
The actress accessorized her look with Ana Khouri earrings.
E! News caught up with McAdams' co-star Rachel Weisz at the event, where she opened up about her bond with the new mom. "I haven't given her any parenting advice, no," said the actress, who announced her own pregnancy just last week. "She seems…I just saw her today. I haven't seen her for a while. She is just glowing and looking ravishing and gorgeous. She just seems to be so happy and I am just so happy for her! She had her first baby—it's so beautiful!"
McAdams has not revealed the name or s**x of her baby.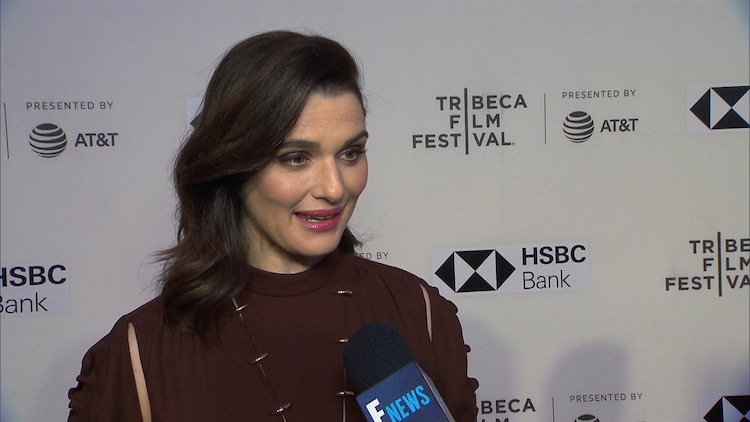 In Disobedience, McAdams and Weisz play lovers forced to conceal their romance from their Orthodox Jewish community; the film is based on Naomi Alderman's novel of the same name.
The actresses' simulated sex scene has been a big talking point during their press tour, but according to Weisz, their characters' story goes much deeper than that. "We work in a really similar way. None of us like to sit down and analyze and talk about it. We just kind of do it and get on with it," Weisz told E! News ? exclusively. "The story was so powerful! We were in love, there was this mystery, and we've known each other since childhood. It just happened. You can't force chemistry; it's either there [or it's not] . She is very easy to be in love with. She is a beautiful, beautiful
person—inside and out. And I feel really blessed to have a partner in her."